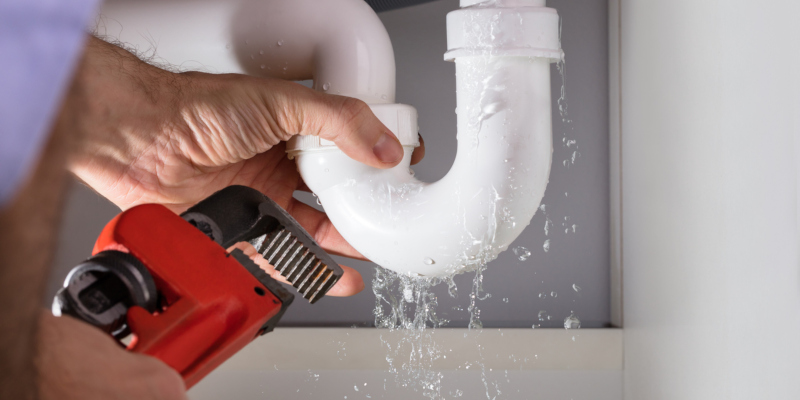 Plumbing issues make a big impact on your life and on your home. When a plumbing problem comes up, you need it fixed fast! This it why it is important to have a great plumber on speed dial—or at least in your contact list—so you can get in touch with them when you need them.
Typically, most homes need plumbing repair infrequently. Older homes may experience more problems than newer homes do.  However, no matter the age of your home, each home will need residential plumbing repair at some point. Homeowners often need help with leaky pipes, clogged toilets, and other plumbing issues. Here is a look at a few common plumbing problems you may see at your home:
Leaks: Some leaks are obvious, some are harder to find. Big or problematic leaks will show themselves quickly and are necessary to fix quickly. Smaller, hard-to-find leaks may not show themselves as readily but should be fixed just as quickly. You can often identify the need for these repairs if you see a sudden, unexplained increase in your water bill.
Toilets: Clogged toilets are a common repair need. Toilets may also need to have other small fixes such as a leak, a broken pump, or an unusual flush.
Showers: Shower repair is another common plumbing problem. Shower leaks, loss of water pressure, or other problems can be tackled by a plumbing professional
If you experience these problems, be sure to call a reliable plumber! They will be able to fix all these issues. We would be happy to provide residential plumbing repair for all of these plumbing problems. Contact us if you are looking for a reliable plumber!