When you're looking for plumbing services for your home or business, it can be pretty challenging finding the right company for the job. Do you hire your neighbor's friend and hope he does a good job, or do you search the internet for a company you recognize? At Benjamin Franklin Plumbing Inc. – Leland, we have the advantage of being a familiar name and a local company that provides both the residential and commercial plumbing services you need.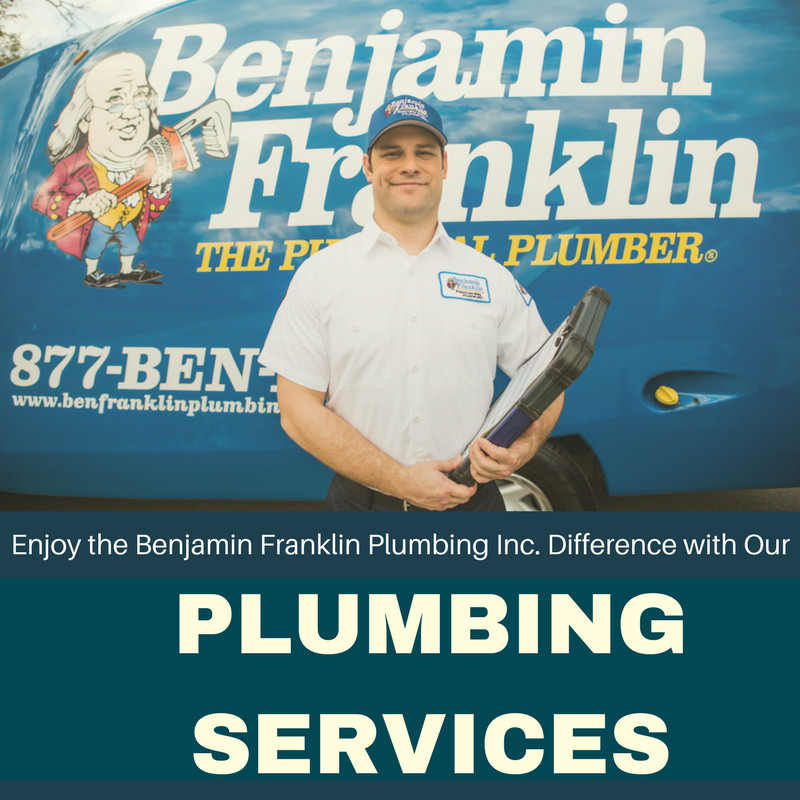 Licensed – It's important to hire a licensed plumber regardless of how big or small your plumbing needs may be. Not only are we licensed, but our experienced professionals are also equipped to handle plumbing services from the smallest fix to a big repair. You never have to worry about credentials when you choose Benjamin Franklin Plumbing Inc.
Residential & Commercial – We pride ourselves on providing high-quality plumbing services for both residential and commercial customers. That means we can offer comprehensive options for any sized job.
Local – One of the best things about our team is that we are locals who know how to provide great plumbing services for you. We speak your language, and we provide great service, which makes us your go-to company for all your plumbing needs. That's part of the Benjamin Franklin Plumbing Inc. Difference!
You'll have confidence that you've come to the right place for plumbing services the minute you contact our professionals for plumbing services. If you need plumbing assistance at your home or business, don't settle for less than you deserve. Give us a call at Benjamin Franklin Plumbing Inc. – Leland today.