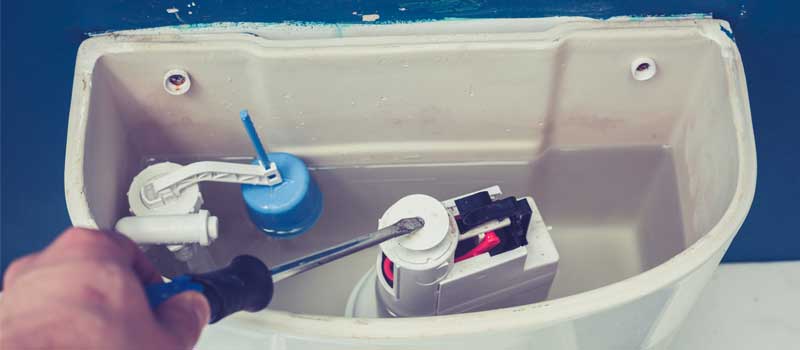 A toilet is something we just don't want to live without. So, sometimes when our toilet is not working properly we just learn to deal with it.  We keep wiping up the water that leaks from a faulty seal, or jiggling the handle to stop the water from constantly running.  Toilet repair is something we overlook until we have a big problem on our hands. It is important to have a licensed plumber perform all your toilet repairs so that your toilet can keep working like it should.
If your toilet is constantly running it, you may need to call a plumber.  Sure, you can jiggle the handle and sometimes it will stop running.  Eventually, though, even jiggling the handle will not help. You could need a new flapper valve, or even a new toilet.
Water leaking around the base of the toilet could indicate that your toilet has a leak.  The most common leak at the base of the toilet is a faulty seal. Until the seal is fixed, toilet water will continue to leak and pool up around the base of your toilet. Not only is this unsanitary, but it can also cause water damage to your flooring and cabinets.
If your toilet clogs often, you may also have a problem. You could have a problem with your pipes or even a problem with the parts that do the actual flushing.  If you find that your toilet is clogging more than once a week, you should call a plumber about toilet repairs.
If you need toilet repairs, give us a call today! Our experienced plumbers can diagnose your problem and we will have your toilet fixed in no time.