A day without a shower is like a day without smiling, so call us for prompt shower repair at your Brunswick County home.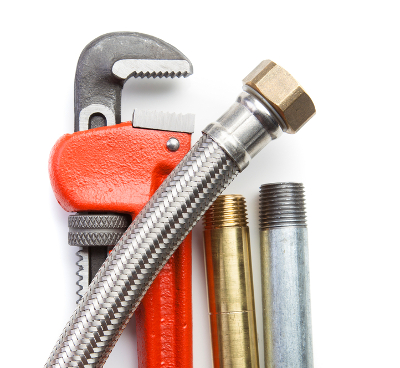 Shower time at your Brunswick County, North Carolina home is supposed to be that glorious bit of private time, away from bickering children and life's demands. It is the chance to wash away the day's troubles or jump start the morning. When your shower isn't working right and needs shower repair, you really don't want to forego even one day of that amazing escape. You won't have to if you call us at Benjamin Franklin Plumbing Inc. – Leland.
Benjamin Franklin, a founding father of the United States, is often remembered for his famous quote, "early to bed and early to rise makes a man healthy, wealthy, and wise," and that is true as long as that morning shower is not an exercise in futility because of needing shower repair. With our prompt service for shower repair, we'll have you back on track for that proclaimed outcome before you know it.
We really love all that Benjamin Franklin stood for, and we incorporate his philosophies into how we operate our business. We've done that ever since we were first founded back in 1999, and it continues today in our dedication to hiring only the most qualified technicians and expecting excellence at all times. Just as he respected time and didn't believe in squandering it, we respect you and your time. We back that up with a discount of $5 for each minute we are late, up to $300.  So don't go without another peaceful and invigorating shower when shower repair is just a phone call away!
---
At Benjamin Franklin Plumbing Inc. – Leland, we offer shower repair services in Acme, Antioch, Armour, Atkinson, Baltimore, Batarora, Bayshore Bell, Brunswick County, Swamp Bells, Crossroads, Belville, Bishop, Boiling Springs, Buckhead, Burgaw, Byrdville, Carolina Beach, Carvers Castle, Hayne, Caswell Beach, Cedar Hill, Kirkland, Kure Beach, Lake Sutton, Lanvale, Leland, Lennon, Little Kelly, Long Creek, Long View, Maco, Masonboro, Middle River, Mill Creek, Montague, Mooretown, Murphytown, Murraysville, Myrtle Grove, Navassa, Newtons Crossroads, Northwest Oak Island, Penderlea, Phoenix, Piney Wood, Plear, Point Caswell, Prosper, Rabontown, Reb Kee, Rhyne, Ricefield, Riegelwood, Rocky Point, Rowan, Russells Creek, Sandy Creek, Scotts Hill, Sea Breeze, Shaken, Shelter Neck, Silver Lake, Six Forks, Skippers Corner, Sloop Point, Smith Creek, Smith Crossroads, Smith Island, Southport, Spring Hill, St. Helena, Stag Park, Still Bluff, Suburb, Sunset Harbor, Supply, Surf City, Tomahawk, Topsail, Topsail Beach, Topsail Sound, Town Creek, Twin Oak, Vista, Walkers, Wallace, Watha, West Onslow Beach, Westbrook, White Stocking, Wilmington, Wilmington Beach, Windemere, Winnabow, Woodside, Wrightsboro, Wrightsville Beach, and Zara, North Carolina.