Need pipe repair in Leland? Help is just a phone call away!
You never discover you need pipe repair at a convenient time. That's why we are available 24/7 to help with your plumbing emergencies at your home or business in the Leland, North Carolina area. Here at Benjamin Franklin Plumbing Inc. – Leland, you can rest assured that you will be 100% satisfied with your pipe repair. If our technician is late for an appointment, we will pay you $5 per minute up to $300. When our uniformed technicians arrive to perform your pipe repair, you will know that you are going to get several options and straightforward pricing every time.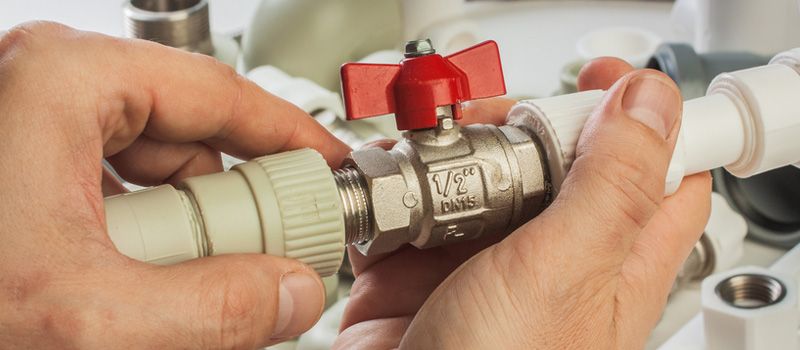 There are several ways that you may realize you need pipe repair at your home or business in Leland. You may notice an increase in your water bill. You may notice standing water outside your building even though the weather has been dry lately. You may also hear a rumbling or hissing sound in the wall when no water is running or a drop-in water pressure in your plumbing. If you have any of these signs, you need to act quickly to turn off the water and get a professional plumber to pinpoint and fix the problem.
Once we have completed your pipe repair, you will be able to turn your water back on and get back to the business of living. Whether you have a small leak or a broken or burst pipe, you can be sure that our technicians here at Benjamin Franklin Plumbing Inc. – Leland have the experience and knowledge to complete the repair the right way the first time. So call us today!
---
At Benjamin Franklin Plumbing Inc. – Leland, we offer pipe repair services in Acme, Antioch, Armour, Atkinson, Baltimore, Batarora, Bayshore Bell, Brunswick County, Swamp Bells, Crossroads, Belville, Bishop, Boiling Springs, Buckhead, Burgaw, Byrdville, Carolina Beach, Carvers Castle, Hayne, Caswell Beach, Cedar Hill, Kirkland, Kure Beach, Lake Sutton, Lanvale, Leland, Lennon, Little Kelly, Long Creek, Long View, Maco, Masonboro, Middle River, Mill Creek, Montague, Mooretown, Murphytown, Murraysville, Myrtle Grove, Navassa, Newtons Crossroads, Northwest Oak Island, Penderlea, Phoenix, Piney Wood, Plear, Point Caswell, Prosper, Rabontown, Reb Kee, Rhyne, Ricefield, Riegelwood, Rocky Point, Rowan, Russells Creek, Sandy Creek, Scotts Hill, Sea Breeze, Shaken, Shelter Neck, Silver Lake, Six Forks, Skippers Corner, Sloop Point, Smith Creek, Smith Crossroads, Smith Island, Southport, Spring Hill, St. Helena, Stag Park, Still Bluff, Suburb, Sunset Harbor, Supply, Surf City, Tomahawk, Topsail, Topsail Beach, Topsail Sound, Town Creek, Twin Oak, Vista, Walkers, Wallace, Watha, West Onslow Beach, Westbrook, White Stocking, Wilmington, Wilmington Beach, Windemere, Winnabow, Woodside, Wrightsboro, Wrightsville Beach, and Zara, North Carolina.