Call us for all your well pump repair needs in Leland.
When the well at your home or business in Leland, North Carolina stops working correctly, it can feel very stressful. Not only are you out of water, but you are probably also worried about the expenses piling up. The good news is that you may not need well pump repair at all. There could be other problems with your system, like a simple electrical problem or an issue with a pressure tank.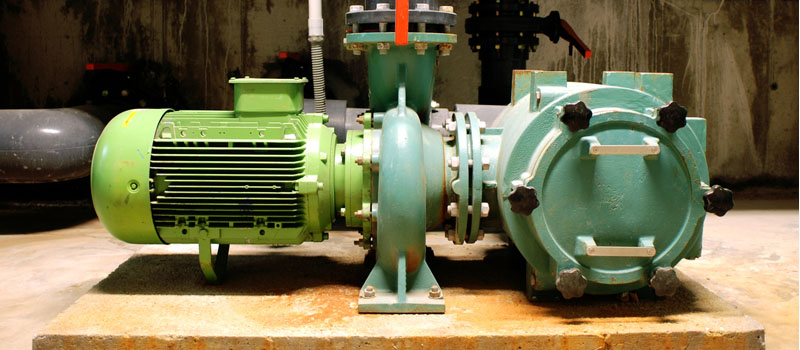 Most submersible well pumps are located at least 50 to 300 feet below the surface, so it is a job to pull them to perform well pump repair. Here at Benjamin Franklin Plumbing Inc. – Leland, we are dedicated to providing quality well pump repair to our customers when they need it. We guarantee our customer satisfaction 100%.
When you call us for well pump repair, you can expect these things:
We will respect your time and show up on time.
If our technicians are running late, we will pay you $5 per minutes we are late, up to $300.
Our technicians will arrive in uniform, and you will know that we have completed drug testing and background checks on all of them.
Once we have diagnosed your plumbing problem, we will give you repair options and straightforward, upfront pricing.
Whether your well needs a simple or complicated repair, we will do our best to get your water flowing again without breaking the bank. Give us a call and let us show you the difference that a punctual plumber can make in your life.
---
At Benjamin Franklin Plumbing Inc. – Leland, we offer well pump repair services in Acme, Antioch, Armour, Atkinson, Baltimore, Batarora, Bayshore Bell, Brunswick County, Swamp Bells, Crossroads, Belville, Bishop, Boiling Springs, Buckhead, Burgaw, Byrdville, Carolina Beach, Carvers Castle, Hayne, Caswell Beach, Cedar Hill, Kirkland, Kure Beach, Lake Sutton, Lanvale, Leland, Lennon, Little Kelly, Long Creek, Long View, Maco, Masonboro, Middle River, Mill Creek, Montague, Mooretown, Murphytown, Murraysville, Myrtle Grove, Navassa, Newtons Crossroads, Northwest Oak Island, Penderlea, Phoenix, Piney Wood, Plear, Point Caswell, Prosper, Rabontown, Reb Kee, Rhyne, Ricefield, Riegelwood, Rocky Point, Rowan, Russells Creek, Sandy Creek, Scotts Hill, Sea Breeze, Shaken, Shelter Neck, Silver Lake, Six Forks, Skippers Corner, Sloop Point, Smith Creek, Smith Crossroads, Smith Island, Southport, Spring Hill, St. Helena, Stag Park, Still Bluff, Suburb, Sunset Harbor, Supply, Surf City, Tomahawk, Topsail, Topsail Beach, Topsail Sound, Town Creek, Twin Oak, Vista, Walkers, Wallace, Watha, West Onslow Beach, Westbrook, White Stocking, Wilmington, Wilmington Beach, Windemere, Winnabow, Woodside, Wrightsboro, Wrightsville Beach, and Zara, North Carolina.