If you need plumbing repair done, you can trust our reliable team.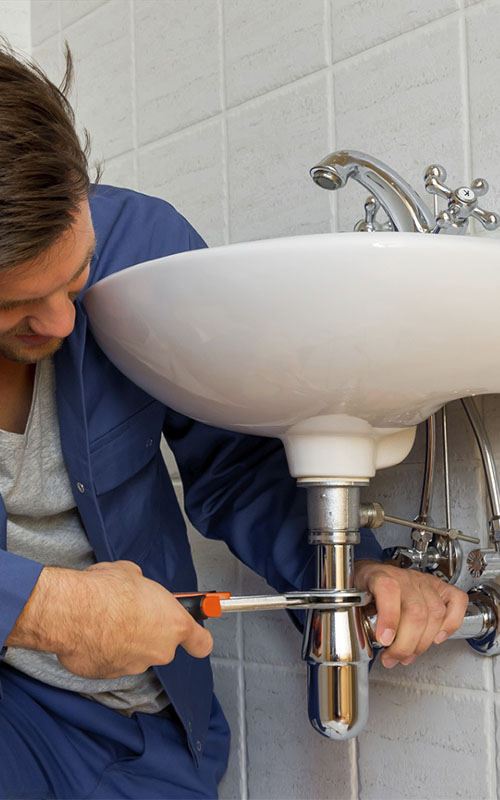 When it comes to plumbing repair, many homeowners are able to handle the basics, like fixing leaky faucets or plunging a toilet. However, there are many other larger plumbing jobs that often require the help of a professional team. At Benjamin Franklin Plumbing Inc.-Leland, we are the trustworthy business you can always call for all your plumbing repair needs in Southport, North Carolina.
We know plumbing repair isn't the most exciting activity or one you look forward to, and many people don't know who to call for help when faced with a plumbing issue. Instead of spending time searching for a plumber that may not do a quality job, you can always count on Benjamin Franklin Plumbing Inc.-Leland to get your plumbing repair done efficiently and correctly.
Each member of our staff is experienced and trained to handle a variety of plumbing repair jobs, so you can always expect excellent and thorough work. We also know having a plumber in your home requires a great deal of trust, and we are dedicated to always being honest, professional, and trustworthy. We make sure each of our employees are reliable and well qualified to complete your plumbing repair, so you can have peace of mind working with us.
If you are in need of plumbing repair or have any questions about our services, don't hesitate to call us today. We have been serving the Southport area since 1999 and will continue to provide only the best plumbing repair to our customers. Contact us today!
---
At Benjamin Franklin Plumbing Inc. – Leland, we offer plumbing repair services in Acme, Antioch, Armour, Atkinson, Baltimore, Batarora, Bayshore Bell, Brunswick County, Swamp Bells, Crossroads, Belville, Bishop, Boiling Springs, Buckhead, Burgaw, Byrdville, Carolina Beach, Carvers Castle, Hayne, Caswell Beach, Cedar Hill, Kirkland, Kure Beach, Lake Sutton, Lanvale, Leland, Lennon, Little Kelly, Long Creek, Long View, Maco, Masonboro, Middle River, Mill Creek, Montague, Mooretown, Murphytown, Murraysville, Myrtle Grove, Navassa, Newtons Crossroads, Northwest Oak Island, Penderlea, Phoenix, Piney Wood, Plear, Point Caswell, Prosper, Rabontown, Reb Kee, Rhyne, Ricefield, Riegelwood, Rocky Point, Rowan, Russells Creek, Sandy Creek, Scotts Hill, Sea Breeze, Shaken, Shelter Neck, Silver Lake, Six Forks, Skippers Corner, Sloop Point, Smith Creek, Smith Crossroads, Smith Island, Southport, Spring Hill, St. Helena, Stag Park, Still Bluff, Suburb, Sunset Harbor, Supply, Surf City, Tomahawk, Topsail, Topsail Beach, Topsail Sound, Town Creek, Twin Oak, Vista, Walkers, Wallace, Watha, West Onslow Beach, Westbrook, White Stocking, Wilmington, Wilmington Beach, Windemere, Winnabow, Woodside, Wrightsboro, Wrightsville Beach, and Zara, North Carolina.
Similar Services We Offer: