For quality sink repair, you can count on our professional plumbers.
The sinks in your home in Southport, North Carolina get used constantly and on a daily basis. Over time, it is normal for sinks to become damaged and need repairs, but not everyone knows who they can turn to for quality sink repair. If you find your sink clogged, leaking, or damaged in some way, our team at Benjamin Franklin Plumbing, Inc.-Leland is the one to call for professional, quality repairs.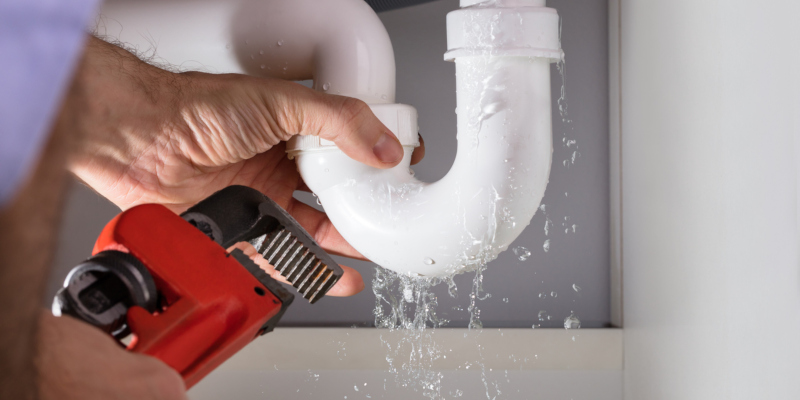 Because you depend on the sinks in your kitchen and bathrooms throughout the day for various reasons, we know it can be very inconvenient to have a sink out of commission. Our plumbing team works hard to ensure all sink repair is done efficiently and correctly, so you won't have to deal with a broken sink for days or weeks. We are dedicated to always providing quality services in a timely manner.
Sink repair is also important to complete before the problem requires total replacement of your sink. If you notice your sink is leaking or seriously clogged, getting repairs done early on can prevent the problem from becoming much worse. At Benjamin Franklin Plumbing, Inc.-Leland, our professional plumbers are well qualified to determine the problem with your sink and complete the necessary repairs as efficiently as possible.
For 20 years, we have been providing the best sink repair and other plumbing services to those in the Southport area. You can count on our experienced, friendly team at Benjamin Franklin Plumbing, Inc.-Leland to handle your sink repair correctly and quickly. Contact us today to set up an appointment!
---
At Benjamin Franklin Plumbing Inc. – Leland, we offer sink repair services in Acme, Antioch, Armour, Atkinson, Baltimore, Batarora, Bayshore Bell, Brunswick County, Swamp Bells, Crossroads, Belville, Bishop, Boiling Springs, Buckhead, Burgaw, Byrdville, Carolina Beach, Carvers Castle, Hayne, Caswell Beach, Cedar Hill, Kirkland, Kure Beach, Lake Sutton, Lanvale, Leland, Lennon, Little Kelly, Long Creek, Long View, Maco, Masonboro, Middle River, Mill Creek, Montague, Mooretown, Murphytown, Murraysville, Myrtle Grove, Navassa, Newtons Crossroads, Northwest Oak Island, Penderlea, Phoenix, Piney Wood, Plear, Point Caswell, Prosper, Rabontown, Reb Kee, Rhyne, Ricefield, Riegelwood, Rocky Point, Rowan, Russells Creek, Sandy Creek, Scotts Hill, Sea Breeze, Shaken, Shelter Neck, Silver Lake, Six Forks, Skippers Corner, Sloop Point, Smith Creek, Smith Crossroads, Smith Island, Southport, Spring Hill, St. Helena, Stag Park, Still Bluff, Suburb, Sunset Harbor, Supply, Surf City, Tomahawk, Topsail, Topsail Beach, Topsail Sound, Town Creek, Twin Oak, Vista, Walkers, Wallace, Watha, West Onslow Beach, Westbrook, White Stocking, Wilmington, Wilmington Beach, Windemere, Winnabow, Woodside, Wrightsboro, Wrightsville Beach, and Zara, North Carolina.