Call us when you need quality pipe repair done!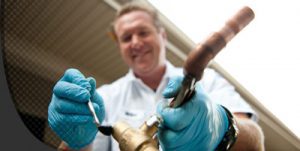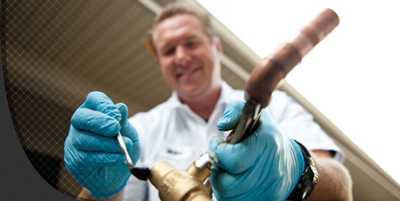 The pipes in your home or business are in use every day and will, at some point, require some form of pipe repair. Depending on the state of the pipes and how big of a job it is, you may be looking for a professional team to complete the job. When you need this extra help, make sure to call Benjamin Franklin Plumbing Inc.-Leland, and we will make sure your pipe repair in Southport, North Carolina is completed properly.
Pipes can become damaged in a number of ways, like from a clog or rust, and these damages can cause your pipes to be weaker and more prone to greater damage, leaks, and bursts. In order to avoid major issues like burst pipes and flooding, our team at Benjamin Franklin Plumbing Inc.-Leland can make sure your pipes are repaired and working properly in no time.
You can also trust our entire staff to be honest, reliable, and on time. We want to make sure your pipe repair is as easy and stress free as possible, so you don't have to worry about future leaks or floods. Your satisfaction is our top priority, and each pipe repair is always completed thoroughly and with great attention to detail.
Don't settle for just average pipe repair — give our team at Benjamin Franklin Plumbing Inc.-Leland a call today. With our experienced, friendly staff taking care of your repair, you can relax knowing you are getting quality repair work done by a trustworthy, responsible group. Give us a call today!
---
At Benjamin Franklin Plumbing Inc. – Leland, we offer pipe repair services in Acme, Antioch, Armour, Atkinson, Baltimore, Batarora, Bayshore Bell, Brunswick County, Swamp Bells, Crossroads, Belville, Bishop, Boiling Springs, Buckhead, Burgaw, Byrdville, Carolina Beach, Carvers Castle, Hayne, Caswell Beach, Cedar Hill, Kirkland, Kure Beach, Lake Sutton, Lanvale, Leland, Lennon, Little Kelly, Long Creek, Long View, Maco, Masonboro, Middle River, Mill Creek, Montague, Mooretown, Murphytown, Murraysville, Myrtle Grove, Navassa, Newtons Crossroads, Northwest Oak Island, Penderlea, Phoenix, Piney Wood, Plear, Point Caswell, Prosper, Rabontown, Reb Kee, Rhyne, Ricefield, Riegelwood, Rocky Point, Rowan, Russells Creek, Sandy Creek, Scotts Hill, Sea Breeze, Shaken, Shelter Neck, Silver Lake, Six Forks, Skippers Corner, Sloop Point, Smith Creek, Smith Crossroads, Smith Island, Southport, Spring Hill, St. Helena, Stag Park, Still Bluff, Suburb, Sunset Harbor, Supply, Surf City, Tomahawk, Topsail, Topsail Beach, Topsail Sound, Town Creek, Twin Oak, Vista, Walkers, Wallace, Watha, West Onslow Beach, Westbrook, White Stocking, Wilmington, Wilmington Beach, Windemere, Winnabow, Woodside, Wrightsboro, Wrightsville Beach, and Zara, North Carolina.