We can come and fix your shower.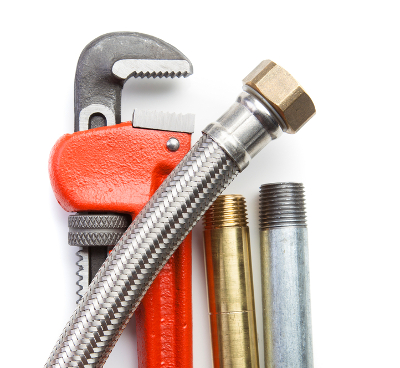 Your shower is a plumbing fixture you rely on every day. So, when it stops working like it should, this can make your daily routine harder to get through. If your shower has low water pressure, doesn't work very well, or doesn't work at all, you need to bring in a shower repair professional who knows what they're doing.
We are that professional at Benjamin Franklin Plumbing Inc. – Leland. We provide shower repair services in the Southport, North Carolina area, and we want you to know that help with any part of your home's plumbing system is always just a quick phone call away.
When we come and fix your shower, here's what the appointment will look like:
We'll show up on time and introduce ourselves to you.
We'll take a look at your shower and ask you to describe the issue to us.
We'll analyze the condition of your shower and decide what needs to happen to fix it.
We'll move forward fixing your shower and leave you with a fixture that finally works.
We'll answer any questions you have and complete any other plumbing repairs you have for us at that time.
You can't go wrong choosing our plumbing company for shower repair, thanks to our punctuality, professionalism, and commitment to providing excellent customer service. For more information about our shower repair services or to schedule a repair appointment, get in touch with us today.
---
At Benjamin Franklin Plumbing Inc. – Leland, we offer shower repair services in Acme, Antioch, Armour, Atkinson, Baltimore, Batarora, Bayshore Bell, Brunswick County, Swamp Bells, Crossroads, Belville, Bishop, Boiling Springs, Buckhead, Burgaw, Byrdville, Carolina Beach, Carvers Castle, Hayne, Caswell Beach, Cedar Hill, Kirkland, Kure Beach, Lake Sutton, Lanvale, Leland, Lennon, Little Kelly, Long Creek, Long View, Maco, Masonboro, Middle River, Mill Creek, Montague, Mooretown, Murphytown, Murraysville, Myrtle Grove, Navassa, Newtons Crossroads, Northwest Oak Island, Penderlea, Phoenix, Piney Wood, Plear, Point Caswell, Prosper, Rabontown, Reb Kee, Rhyne, Ricefield, Riegelwood, Rocky Point, Rowan, Russells Creek, Sandy Creek, Scotts Hill, Sea Breeze, Shaken, Shelter Neck, Silver Lake, Six Forks, Skippers Corner, Sloop Point, Smith Creek, Smith Crossroads, Smith Island, Southport, Spring Hill, St. Helena, Stag Park, Still Bluff, Suburb, Sunset Harbor, Supply, Surf City, Tomahawk, Topsail, Topsail Beach, Topsail Sound, Town Creek, Twin Oak, Vista, Walkers, Wallace, Watha, West Onslow Beach, Westbrook, White Stocking, Wilmington, Wilmington Beach, Windemere, Winnabow, Woodside, Wrightsboro, Wrightsville Beach, and Zara, North Carolina.