Avoid the danger and stress of a water heater on the fritz by taking proactive steps to have it fixed!
There are lots of reasons home owners want to avoid water heater repair. For starters, it can mean that you don't have any hot water, making it difficult to go through your daily routine. Furthermore, if a water heater has really busted, it can leave you with flooding and damage to the belongings inside your home.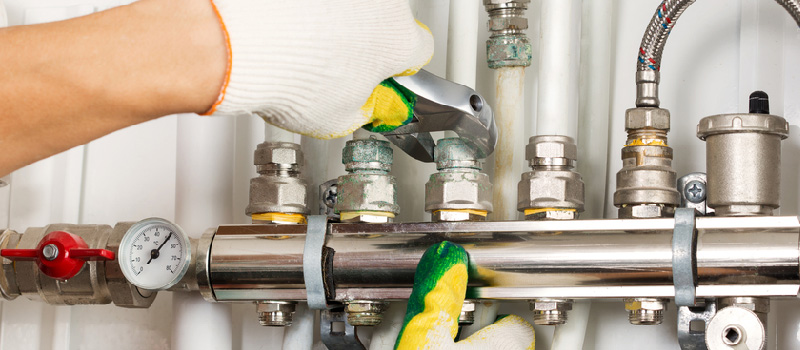 At Benjamin Franklin Plumbing Inc. – Leland, we think it's important to know the signs that you might need water heater repair at your home in Southport, North Carolina. For starters, if you notice your hot water doesn't last as long or isn't getting as hot as it should, there is a good chance you need to place a maintenance call to us. Additional warning signs of water heater repair include clanking and other noises from the tank, strange odors, or leaking water in the area where the heater is stored.
The most important thing you can do when you believe you need water heater repair is to call on our professionals right away. You can avoid the danger and stress that comes with a water heater that is on the fritz when you take proactive steps to have it fixed! Furthermore, we can provide reliable feedback about the condition of your water heater and recommend replacement if it has reached the end of its lifeline.
The good news is that it's easy to find the plumbing company you can trust for water heater repair and many other home plumbing concerns. All you have to do is dial the number for Benjamin Franklin Plumbing Inc. – Leland and you'll find us ready to assist you 24/7!
---
At Benjamin Franklin Plumbing Inc. – Leland, we offer water heater repair services in Acme, Antioch, Armour, Atkinson, Baltimore, Batarora, Bayshore Bell, Brunswick County, Swamp Bells, Crossroads, Belville, Bishop, Boiling Springs, Buckhead, Burgaw, Byrdville, Carolina Beach, Carvers Castle, Hayne, Caswell Beach, Cedar Hill, Kirkland, Kure Beach, Lake Sutton, Lanvale, Leland, Lennon, Little Kelly, Long Creek, Long View, Maco, Masonboro, Middle River, Mill Creek, Montague, Mooretown, Murphytown, Murraysville, Myrtle Grove, Navassa, Newtons Crossroads, Northwest Oak Island, Penderlea, Phoenix, Piney Wood, Plear, Point Caswell, Prosper, Rabontown, Reb Kee, Rhyne, Ricefield, Riegelwood, Rocky Point, Rowan, Russells Creek, Sandy Creek, Scotts Hill, Sea Breeze, Shaken, Shelter Neck, Silver Lake, Six Forks, Skippers Corner, Sloop Point, Smith Creek, Smith Crossroads, Smith Island, Southport, Spring Hill, St. Helena, Stag Park, Still Bluff, Suburb, Sunset Harbor, Supply, Surf City, Tomahawk, Topsail, Topsail Beach, Topsail Sound, Town Creek, Twin Oak, Vista, Walkers, Wallace, Watha, West Onslow Beach, Westbrook, White Stocking, Wilmington, Wilmington Beach, Windemere, Winnabow, Woodside, Wrightsboro, Wrightsville Beach, and Zara, North Carolina.