Allow us to handle your home's faucet repair in Wrightsboro.
Morning routines are vital in everyday life – you wake up, shower, get dressed, grab breakfast, and then you're out the door. But what happens when that morning routine is disrupted? Say if your sink faucet breaks, or if you turn off the shower, but water keeps pouring out – what do you do? Who do you call? At Benjamin Franklin Plumbing Inc. – Leland, we can handle any type of faucet repair. Every one of our professionals is certified, background-checked, and drug-tested. Each is trained to handle any case with a high level of professionalism, so you know you're getting a quality plumber with quality work. No faucet repair call in Wrightsboro, North Carolina is too complicated for us to handle.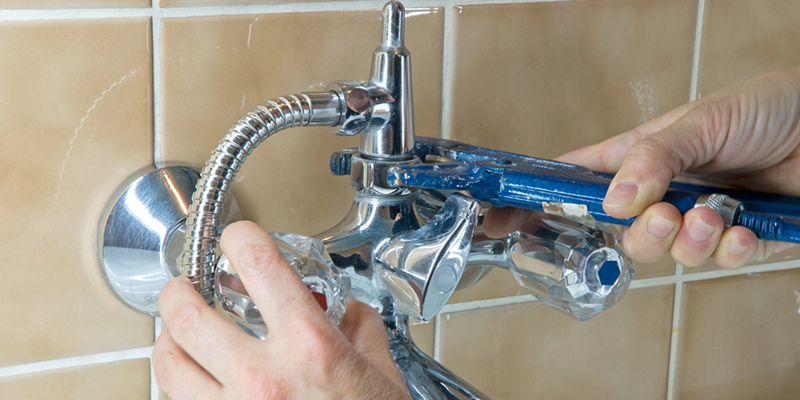 Many don't realize how important faucets are until a problem arises. When your morning routine is broken because of a leaky/broken faucet, we hope we will be the company you call. Not only do we hold high standards for our team and our work, but we also hold those same standards when it comes to timeliness. We know that your time is precious, especially if you can't get the water to turn off and need help immediately. That is why we have a punctuality promise– for every minute one of our team members is late, you receive a $5 discount, up to $300. We also give you upfront pricing and an overview of the problem, so you can decide whether to repair or replace that broken faucet. Faucet repair has never been easier or more efficient – we hope that you rely on us for all of your plumbing needs.
---
At Benjamin Franklin Plumbing Inc. – Leland, we offer faucet repair services in Acme, Antioch, Armour, Atkinson, Baltimore, Batarora, Bayshore Bell, Brunswick County, Swamp Bells, Crossroads, Belville, Bishop, Boiling Springs, Buckhead, Burgaw, Byrdville, Carolina Beach, Carvers Castle, Hayne, Caswell Beach, Cedar Hill, Kirkland, Kure Beach, Lake Sutton, Lanvale, Leland, Lennon, Little Kelly, Long Creek, Long View, Maco, Masonboro, Middle River, Mill Creek, Montague, Mooretown, Murphytown, Murraysville, Myrtle Grove, Navassa, Newtons Crossroads, Northwest Oak Island, Penderlea, Phoenix, Piney Wood, Plear, Point Caswell, Prosper, Rabontown, Reb Kee, Rhyne, Ricefield, Riegelwood, Rocky Point, Rowan, Russells Creek, Sandy Creek, Scotts Hill, Sea Breeze, Shaken, Shelter Neck, Silver Lake, Six Forks, Skippers Corner, Sloop Point, Smith Creek, Smith Crossroads, Smith Island, Southport, Spring Hill, St. Helena, Stag Park, Still Bluff, Suburb, Sunset Harbor, Supply, Surf City, Tomahawk, Topsail, Topsail Beach, Topsail Sound, Town Creek, Twin Oak, Vista, Walkers, Wallace, Watha, West Onslow Beach, Westbrook, White Stocking, Wilmington, Wilmington Beach, Windemere, Winnabow, Woodside, Wrightsboro, Wrightsville Beach, and Zara, North Carolina.
Similar Services We Offer: