Clogs, cracks, and leaks – we've got your back for all of your sink repair needs in Wrightsboro!
Plumbing problems are probably the most inconvenient issues that can occur in a home. Cracked and leaky sinks, clogged and leaky pipes – there's nothing fun about them, no matter how small or large the problem. No matter how inconvenient, don't put off any type of sink repair. This could cause the problem to escalate into a costly issue. We hope that you call us at Benjamin Franklin Plumbing Inc. – Leland. True to our name, we hold our entire company to high standards – each of our employees must pass a background check and drug test. Each wears a uniform and is certified to handle all types of sink repair. You'll always get quality when you contact our company.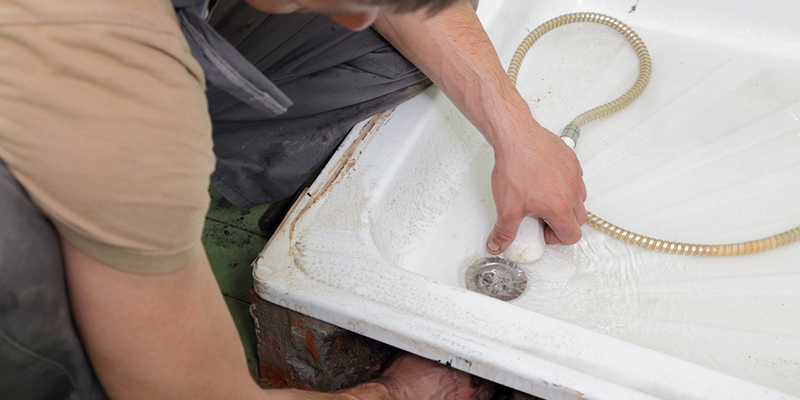 Water damage can be devastating for any home in Wrightsboro, North Carolina, which is why you should never put off calling for a sink repair and why we are always punctual. A member of our team will arrive and assess the situation. Before any work is done, our plumber will give you a run-down of the problem, including options. So in case, it would be better to replace a sink rather that fork out a large sum to repair it, we will let you know. We will also give you upfront pricing, so you know exactly what you are paying for with no hidden fees. If you choose to replace your sink, we've still got you covered. We offer a wide variety of sinks, ranging from stainless steel, porcelain, plastic, and ceramic, to copper and glass. We will make sure you're covered.
---
At Benjamin Franklin Plumbing Inc. – Leland, we offer sink repair services in Acme, Antioch, Armour, Atkinson, Baltimore, Batarora, Bayshore Bell, Brunswick County, Swamp Bells, Crossroads, Belville, Bishop, Boiling Springs, Buckhead, Burgaw, Byrdville, Carolina Beach, Carvers Castle, Hayne, Caswell Beach, Cedar Hill, Kirkland, Kure Beach, Lake Sutton, Lanvale, Leland, Lennon, Little Kelly, Long Creek, Long View, Maco, Masonboro, Middle River, Mill Creek, Montague, Mooretown, Murphytown, Murraysville, Myrtle Grove, Navassa, Newtons Crossroads, Northwest Oak Island, Penderlea, Phoenix, Piney Wood, Plear, Point Caswell, Prosper, Rabontown, Reb Kee, Rhyne, Ricefield, Riegelwood, Rocky Point, Rowan, Russells Creek, Sandy Creek, Scotts Hill, Sea Breeze, Shaken, Shelter Neck, Silver Lake, Six Forks, Skippers Corner, Sloop Point, Smith Creek, Smith Crossroads, Smith Island, Southport, Spring Hill, St. Helena, Stag Park, Still Bluff, Suburb, Sunset Harbor, Supply, Surf City, Tomahawk, Topsail, Topsail Beach, Topsail Sound, Town Creek, Twin Oak, Vista, Walkers, Wallace, Watha, West Onslow Beach, Westbrook, White Stocking, Wilmington, Wilmington Beach, Windemere, Winnabow, Woodside, Wrightsboro, Wrightsville Beach, and Zara, North Carolina.