The next time you need a reliable residential plumber in Wilmington, pick up the phone and give us a call.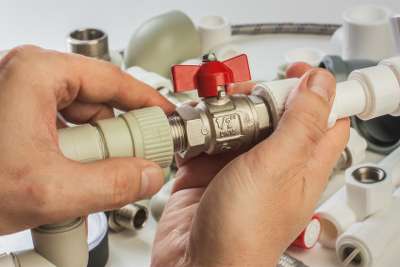 When something goes wrong with your home's plumbing, you don't want to sit around forever wondering if your plumber will ever show up to fix it. This is why, at Benjamin Franklin Plumbing Inc. – Leland, we make punctual, quick service our number one priority. When you make us your residential plumber in Wilmington, North Carolina, we promise we won't ever leave you waiting!
Although the fact that we show up on time is a big reason why you should make us your residential plumber, we also realize you need a plumber on your side who can take care of whatever problem you run into. As a licensed residential plumber, our services include drain cleaning, leaky faucet repair, general plumbing repairs, pump maintenance, water heater repair, and more. Just let us know what's going on with your plumbing system, and we'll be sure to provide an effective solution.
Since we started providing plumbing services, we soon realized that the only way to be successful was to go above and beyond for our customers. Our 100% customer satisfaction guarantee keeps us going, and we know you'll benefit not only from our extensive list of services but also from our commitment to excellent customer care.
The next time you need a residential plumber you can rely on, pick up the phone and give us a call at Benjamin Franklin Plumbing Inc. – Leland. We are always ready and waiting to help!
---
At Benjamin Franklin Plumbing Inc. – Leland, our residential plumbers proudly serve Acme, Antioch, Armour, Atkinson, Baltimore, Batarora, Bayshore Bell, Brunswick County, Swamp Bells, Crossroads, Belville, Bishop, Boiling Springs, Buckhead, Burgaw, Byrdville, Carolina Beach, Carvers Castle, Hayne, Caswell Beach, Cedar Hill, Kirkland, Kure Beach, Lake Sutton, Lanvale, Leland, Lennon, Little Kelly, Long Creek, Long View, Maco, Masonboro, Middle River, Mill Creek, Montague, Mooretown, Murphytown, Murraysville, Myrtle Grove, Navassa, Newtons Crossroads, Northwest Oak Island, Penderlea, Phoenix, Piney Wood, Plear, Point Caswell, Prosper, Rabontown, Reb Kee, Rhyne, Ricefield, Riegelwood, Rocky Point, Rowan, Russells Creek, Sandy Creek, Scotts Hill, Sea Breeze, Shaken, Shelter Neck, Silver Lake, Six Forks, Skippers Corner, Sloop Point, Smith Creek, Smith Crossroads, Smith Island, Southport, Spring Hill, St. Helena, Stag Park, Still Bluff, Suburb, Sunset Harbor, Supply, Surf City, Tomahawk, Topsail, Topsail Beach, Topsail Sound, Town Creek, Twin Oak, Vista, Walkers, Wallace, Watha, West Onslow Beach, Westbrook, White Stocking, Wilmington, Wilmington Beach, Windemere, Winnabow, Woodside, Wrightsboro, Wrightsville Beach, and Zara, North Carolina.