We offer the effective, reliable water filters you need to keep your home and family safe from any contamination.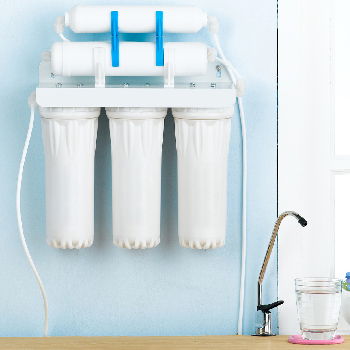 If you want to make your tap water taste great and make sure it's free of contaminants, you should have water filters installed in your taps. Our team at Benjamin Franklin Plumbing Inc. – Leland, has extensive experience in the plumbing industry, and we have installed countless water filters over the years, so you can count on us to get the job done right. We offer a wide range of filter options, and we are happy to discuss your needs and provide recommendations on which models are best for you.
Once you have selected a water filter, our team will take care of the installation process for you—all you have to do is select a time for us to come to your home, and we'll take it from there. Our experts will make sure every part of your new water filters is installed perfectly so you can enjoy the effective, reliable results you deserve, not to mention get the increased peace of mind you've been looking for. Whether you are concerned about bacteria, heavy metals, or any other contaminants in your water, you can count on us to help you get the effective water filters you need to keep your water safe for everyone.
Our team is proud to be a part of the community here in Brunswick County, North Carolina, and we want to help you make sure your water remains clean and pure. If you are interested in learning more about our water filters, we encourage you to give us a call.
---
At Benjamin Franklin Plumbing Inc. – Leland, we install water filters in Acme, Antioch, Armour, Atkinson, Baltimore, Batarora, Bayshore Bell, Brunswick County, Swamp Bells, Crossroads, Belville, Bishop, Boiling Springs, Buckhead, Burgaw, Byrdville, Carolina Beach, Carvers Castle, Hayne, Caswell Beach, Cedar Hill, Kirkland, Kure Beach, Lake Sutton, Lanvale, Leland, Lennon, Little Kelly, Long Creek, Long View, Maco, Masonboro, Middle River, Mill Creek, Montague, Mooretown, Murphytown, Murraysville, Myrtle Grove, Navassa, Newtons Crossroads, Northwest Oak Island, Penderlea, Phoenix, Piney Wood, Plear, Point Caswell, Prosper, Rabontown, Reb Kee, Rhyne, Ricefield, Riegelwood, Rocky Point, Rowan, Russells Creek, Sandy Creek, Scotts Hill, Sea Breeze, Shaken, Shelter Neck, Silver Lake, Six Forks, Skippers Corner, Sloop Point, Smith Creek, Smith Crossroads, Smith Island, Southport, Spring Hill, St. Helena, Stag Park, Still Bluff, Suburb, Sunset Harbor, Supply, Surf City, Tomahawk, Topsail, Topsail Beach, Topsail Sound, Town Creek, Twin Oak, Vista, Walkers, Wallace, Watha, West Onslow Beach, Westbrook, White Stocking, Wilmington, Wilmington Beach, Windemere, Winnabow, Woodside, Wrightsboro, Wrightsville Beach, and Zara, North Carolina.
Similar Services We Offer: