Water filter installation in your Brunswick County home will provide you with safe and fresh-tasting water.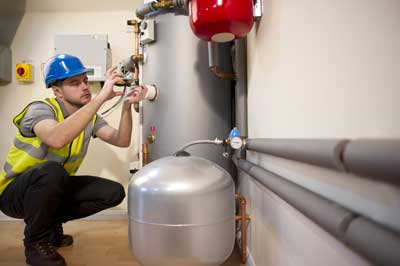 Filtering tap water has become more and more common. Although water is regulated by your local government and is considered safe for consumption, there are still minerals that can enter your water as a result of galvanized pipes. Water is tested in water treatment facilities, but homes that were built a long time ago may have aging pipes. Older pipes are made with different materials, some of which can start to come off with the water that passes through. So although the water may be safe when it leaves the facility, it can be quite unsafe by the time you're actually drinking it.
Many people choose to have a water filter installation for the following reasons:
Water that is filtered, generally tastes much better, since metals and minerals can be removed from the water.
It has the following health benefits:

Less exposure to lead that may be present in the water as a result of older pipes in a home
Filters can also eliminate microscopic organisms that may be present.
Hazardous chemicals can be filtered out of the water. Although the water may have low enough levels of many chemicals to be considered safe, accumulation of those chemicals from consumption can have negative health effects over time.
Water filter installation in your Brunswick County, North Carolina home will provide you with safe and fresh-tasting water. At Benjamin Franklin Plumbing Inc. – Leland, we can do a water filter installation for you when you're ready to have one. You and your family drink so much water every day, you don't want to put off having your water filtered. Let us know when you're ready, and we can install a water filter for you right away.
---
At Benjamin Franklin Plumbing Inc. – Leland, we offer water filter installation services in Acme, Antioch, Armour, Atkinson, Baltimore, Batarora, Bayshore Bell, Brunswick County, Swamp Bells, Crossroads, Belville, Bishop, Boiling Springs, Buckhead, Burgaw, Byrdville, Carolina Beach, Carvers Castle, Hayne, Caswell Beach, Cedar Hill, Kirkland, Kure Beach, Lake Sutton, Lanvale, Leland, Lennon, Little Kelly, Long Creek, Long View, Maco, Masonboro, Middle River, Mill Creek, Montague, Mooretown, Murphytown, Murraysville, Myrtle Grove, Navassa, Newtons Crossroads, Northwest Oak Island, Penderlea, Phoenix, Piney Wood, Plear, Point Caswell, Prosper, Rabontown, Reb Kee, Rhyne, Ricefield, Riegelwood, Rocky Point, Rowan, Russells Creek, Sandy Creek, Scotts Hill, Sea Breeze, Shaken, Shelter Neck, Silver Lake, Six Forks, Skippers Corner, Sloop Point, Smith Creek, Smith Crossroads, Smith Island, Southport, Spring Hill, St. Helena, Stag Park, Still Bluff, Suburb, Sunset Harbor, Supply, Surf City, Tomahawk, Topsail, Topsail Beach, Topsail Sound, Town Creek, Twin Oak, Vista, Walkers, Wallace, Watha, West Onslow Beach, Westbrook, White Stocking, Wilmington, Wilmington Beach, Windemere, Winnabow, Woodside, Wrightsboro, Wrightsville Beach, and Zara, North Carolina.