Don't let a clogged drain in Leland slow you down. Get professional help today!
A clogged drain at your home or business in Leland, North Carolina can be annoying and frustrating. Unfortunately, many of the products sold to clear your clogged drain do more harm than good. These harsh chemicals can harm your plumbing and septic system, costing you a lot more money in the long run. For a do-it-yourself solution, you might try a plunger or plumbing auger (also called a plumbing snake), but many of these tools are more effective in the hands of an experienced professional. Here at Benjamin Franklin Plumbing Inc. – Leland, we have experienced professionals standing by 24 hours a day, 7 days a week to help with all your plumbing needs.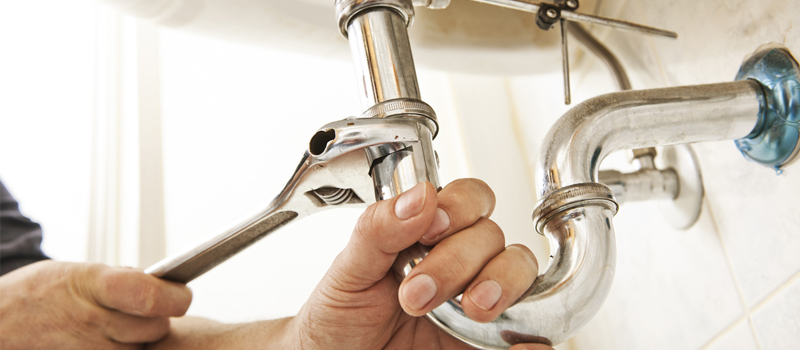 How did you end up with a clogged drain? Here are some things you should never put down your drain if you want to keep the water draining properly:
Cosmetics or bandages
Cotton swabs or cotton balls
Hair
Cigarette butts
Baby or personal wipes (even if they say they are flushable)
Fabric softener sheets, paper towels or tissues
Feminine products, condoms or diapers
Kitty litter
Fat, oil or grease from cooking
Coffee grounds
Even if you never put any of these things down a drain, you may occasionally have trouble with a clogged drain. Fortunately, for you, our technicians have a lot of experience clearing drains. Not only do we guarantee your satisfaction, but we are also proud to call ourselves the "punctual plumbers". We will show up on time, and if we are ever running late, we will pay you $5 for every minute we are behind schedule, up to $300. What do you have to lose? Just your slow, clogged drain! Call us now.
---
At Benjamin Franklin Plumbing Inc. – Leland, we can fix clogged drains in Acme, Antioch, Armour, Atkinson, Baltimore, Batarora, Bayshore Bell, Brunswick County, Swamp Bells, Crossroads, Belville, Bishop, Boiling Springs, Buckhead, Burgaw, Byrdville, Carolina Beach, Carvers Castle, Hayne, Caswell Beach, Cedar Hill, Kirkland, Kure Beach, Lake Sutton, Lanvale, Leland, Lennon, Little Kelly, Long Creek, Long View, Maco, Masonboro, Middle River, Mill Creek, Montague, Mooretown, Murphytown, Murraysville, Myrtle Grove, Navassa, Newtons Crossroads, Northwest Oak Island, Penderlea, Phoenix, Piney Wood, Plear, Point Caswell, Prosper, Rabontown, Reb Kee, Rhyne, Ricefield, Riegelwood, Rocky Point, Rowan, Russells Creek, Sandy Creek, Scotts Hill, Sea Breeze, Shaken, Shelter Neck, Silver Lake, Six Forks, Skippers Corner, Sloop Point, Smith Creek, Smith Crossroads, Smith Island, Southport, Spring Hill, St. Helena, Stag Park, Still Bluff, Suburb, Sunset Harbor, Supply, Surf City, Tomahawk, Topsail, Topsail Beach, Topsail Sound, Town Creek, Twin Oak, Vista, Walkers, Wallace, Watha, West Onslow Beach, Westbrook, White Stocking, Wilmington, Wilmington Beach, Windemere, Winnabow, Woodside, Wrightsboro, Wrightsville Beach, and Zara, North Carolina.