Don't let just anyone help with your well pump installation in Leland– call us today!
Whether you are completing a new construction or you have an existing well that requires a new well pump installation, you want a company you can trust completely to perform such a big job. Considering that the average submersible well pump is located 50 to 300 feet underground, you don't want to have to pull it back up the surface again anytime soon. Fortunately for you, if your home or business in located in Leland, North Carolina, you can call us at Benjamin Franklin Plumbing Inc. – Leland to perform your well pump installation correctly the first time.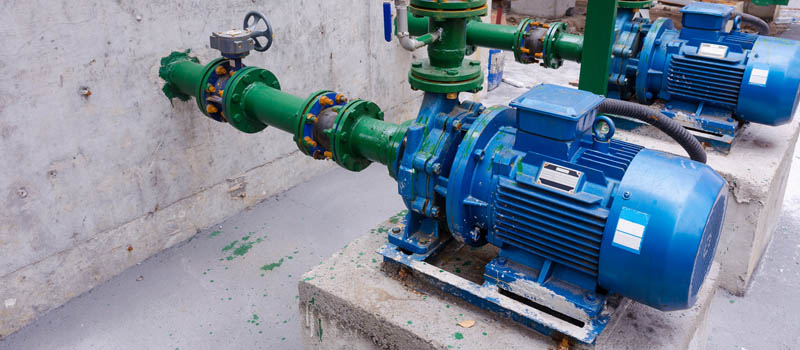 Before we begin your well pump installation, we will assess what well pump is the right choice for your particular well and usage needs. Having a more powerful well pump than you really need can cause your electric bill to be higher and make it more likely that your well will run low.
Here at Benjamin Franklin Plumbing Inc. – Leland, we take our promises to our customers very seriously. Our goal is 100% customer satisfaction for every job we do. That's why we pay you if our technicians run late. We pay you $5 for every minute we are late, up to $300. When our technicians arrive, they will be uniformed and you will know that they have the training and experience needed to do the job right the first time. We also think it is important to provide our customers with options and straightforward pricing. If this sounds like the kind of company you want to complete your well pump installation, give us a call today. We are standing by to help.
---
At Benjamin Franklin Plumbing Inc. – Leland, we offer well pump installation services in Acme, Antioch, Armour, Atkinson, Baltimore, Batarora, Bayshore Bell, Brunswick County, Swamp Bells, Crossroads, Belville, Bishop, Boiling Springs, Buckhead, Burgaw, Byrdville, Carolina Beach, Carvers Castle, Hayne, Caswell Beach, Cedar Hill, Kirkland, Kure Beach, Lake Sutton, Lanvale, Leland, Lennon, Little Kelly, Long Creek, Long View, Maco, Masonboro, Middle River, Mill Creek, Montague, Mooretown, Murphytown, Murraysville, Myrtle Grove, Navassa, Newtons Crossroads, Northwest Oak Island, Penderlea, Phoenix, Piney Wood, Plear, Point Caswell, Prosper, Rabontown, Reb Kee, Rhyne, Ricefield, Riegelwood, Rocky Point, Rowan, Russells Creek, Sandy Creek, Scotts Hill, Sea Breeze, Shaken, Shelter Neck, Silver Lake, Six Forks, Skippers Corner, Sloop Point, Smith Creek, Smith Crossroads, Smith Island, Southport, Spring Hill, St. Helena, Stag Park, Still Bluff, Suburb, Sunset Harbor, Supply, Surf City, Tomahawk, Topsail, Topsail Beach, Topsail Sound, Town Creek, Twin Oak, Vista, Walkers, Wallace, Watha, West Onslow Beach, Westbrook, White Stocking, Wilmington, Wilmington Beach, Windemere, Winnabow, Woodside, Wrightsboro, Wrightsville Beach, and Zara, North Carolina.