We are a trustworthy team ready to provide you with quality plumbing services.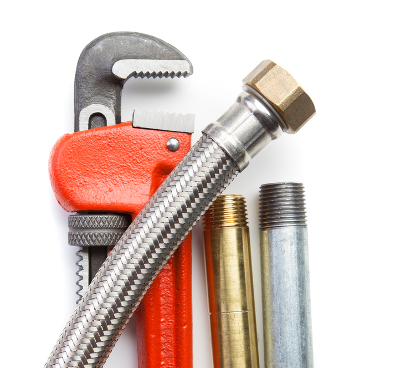 There are many different components and parts of your plumbing system that are all connected and must work well together. Over time and with constant use, many homeowners will have to invest in quality plumbing services to keep the whole system working properly. When it comes to finding the right plumber to complete the plumbing services you need, you may not know who to trust to handle these jobs efficiently and correctly. For the best plumbing services in the Southport, North Carolina area, make Benjamin Franklin Plumbing Inc.-Leland your first call.
Whether you need general plumbing repairs, faucet repair, drain cleaning, or installation of a new toilet or water heater, our staff is here to help. We also offer many more plumbing services, so no matter what your needs are, we are ready and able to help you get all the repair, installation, and maintenance you need done.
Since 1999, we have been providing only the best plumbing services to our clients, so you can count on us to be honest, reliable, and efficient in all of our work. We know trust is essential when you are hiring someone to work in your home, and we take this very seriously. Each member of our staff is a part of our team because they are trustworthy and highly qualified.
If it is time to invest in plumbing services for your home in Southport, feel free to give us a call today. With our quality services and professional, friendly team, we know you will love working with us. Call us today!
---
At Benjamin Franklin Plumbing Inc. – Leland, we offer plumbing services in Acme, Antioch, Armour, Atkinson, Baltimore, Batarora, Bayshore Bell, Brunswick County, Swamp Bells, Crossroads, Belville, Bishop, Boiling Springs, Buckhead, Burgaw, Byrdville, Carolina Beach, Carvers Castle, Hayne, Caswell Beach, Cedar Hill, Kirkland, Kure Beach, Lake Sutton, Lanvale, Leland, Lennon, Little Kelly, Long Creek, Long View, Maco, Masonboro, Middle River, Mill Creek, Montague, Mooretown, Murphytown, Murraysville, Myrtle Grove, Navassa, Newtons Crossroads, Northwest Oak Island, Penderlea, Phoenix, Piney Wood, Plear, Point Caswell, Prosper, Rabontown, Reb Kee, Rhyne, Ricefield, Riegelwood, Rocky Point, Rowan, Russells Creek, Sandy Creek, Scotts Hill, Sea Breeze, Shaken, Shelter Neck, Silver Lake, Six Forks, Skippers Corner, Sloop Point, Smith Creek, Smith Crossroads, Smith Island, Southport, Spring Hill, St. Helena, Stag Park, Still Bluff, Suburb, Sunset Harbor, Supply, Surf City, Tomahawk, Topsail, Topsail Beach, Topsail Sound, Town Creek, Twin Oak, Vista, Walkers, Wallace, Watha, West Onslow Beach, Westbrook, White Stocking, Wilmington, Wilmington Beach, Windemere, Winnabow, Woodside, Wrightsboro, Wrightsville Beach, and Zara, North Carolina.
Similar Services We Offer: