You will find us equipped to handle any home plumbing job you send our way in Wrightsboro.
There are many different components to your home plumbing, and knowing what to do to keep them all in top condition can definitely be a challenge as a homeowner. While you may have some basic skills for maintaining your kitchen and bathrooms, having a quality local plumber you can rely on in Wrightsboro, North Carolina will more than pay for itself in the long run.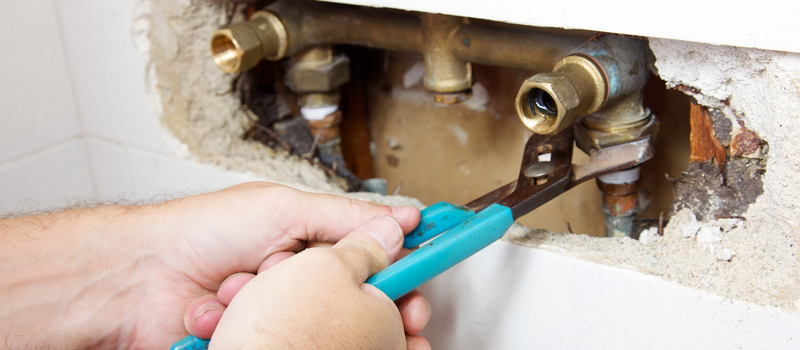 At Benjamin Franklin Plumbing Inc. – Leland, we are your trusted plumbing contractors, whether you need a small home plumbing repair or you are experiencing a major plumbing concern. From clogged drains to water heater replacement and well pump installation, you will find us equipped to handle pretty much any home plumbing job you send our way.
Part of what makes our team your top choice for all your home plumbing needs is our Benjamin Franklin Plumbing Guarantees. Not only do we guarantee that we will arrive on time to your scheduled appointment, but we also guarantee your satisfaction when our work is complete. How do we achieve these goals? We pay YOU for every minute that we are late to an appointment, and we offer expert service and straightforward pricing that don't leave you guessing about the quality of your plumbing repairs or installation.
If you haven't chosen a local plumber yet or aren't satisfied with the work someone else has done, contact us at Benjamin Franklin Plumbing Inc. – Leland today to experience the Benjamin Franklin Plumbing Difference. We look forward to working with you.
---
At Benjamin Franklin Plumbing Inc. – Leland, we offer home plumbing services in Acme, Antioch, Armour, Atkinson, Baltimore, Batarora, Bayshore Bell, Brunswick County, Swamp Bells, Crossroads, Belville, Bishop, Boiling Springs, Buckhead, Burgaw, Byrdville, Carolina Beach, Carvers Castle, Hayne, Caswell Beach, Cedar Hill, Kirkland, Kure Beach, Lake Sutton, Lanvale, Leland, Lennon, Little Kelly, Long Creek, Long View, Maco, Masonboro, Middle River, Mill Creek, Montague, Mooretown, Murphytown, Murraysville, Myrtle Grove, Navassa, Newtons Crossroads, Northwest Oak Island, Penderlea, Phoenix, Piney Wood, Plear, Point Caswell, Prosper, Rabontown, Reb Kee, Rhyne, Ricefield, Riegelwood, Rocky Point, Rowan, Russells Creek, Sandy Creek, Scotts Hill, Sea Breeze, Shaken, Shelter Neck, Silver Lake, Six Forks, Skippers Corner, Sloop Point, Smith Creek, Smith Crossroads, Smith Island, Southport, Spring Hill, St. Helena, Stag Park, Still Bluff, Suburb, Sunset Harbor, Supply, Surf City, Tomahawk, Topsail, Topsail Beach, Topsail Sound, Town Creek, Twin Oak, Vista, Walkers, Wallace, Watha, West Onslow Beach, Westbrook, White Stocking, Wilmington, Wilmington Beach, Windemere, Winnabow, Woodside, Wrightsboro, Wrightsville Beach, and Zara, North Carolina.
Similar Services We Offer: