We want to be the plumbing contractor you turn to for your Wrightsboro home.
Owning a home requires a lot of work and maintenance. Some of that work you can do on your own, and some of it you'll have to hire a professional to do. It will be very important to find contractors you trust and know will do top-quality work. As a plumbing contractor, we've had years of experience in this industry, and we know we can provide you with excellent services. Whenever you find yourself in an emergency or need someone to do a routine inspection, call us at Benjamin Franklin Plumbing Inc. – Leland.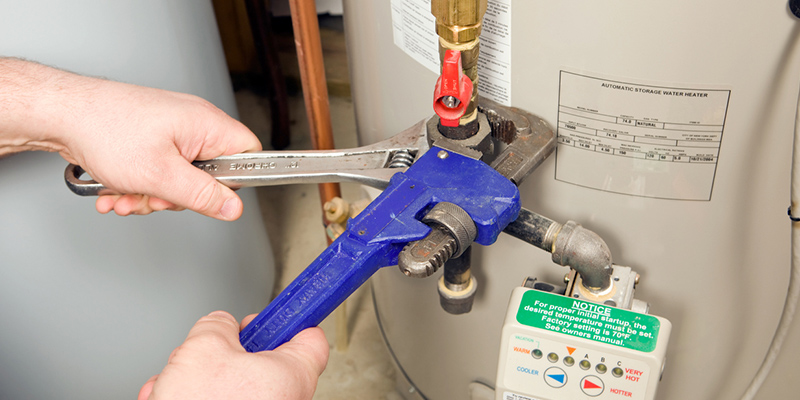 The most important characteristic you should look for in a plumbing contractor is honesty. You need to be able to feel confident that you're getting the services you need and being charged fairly for the work that is done. You should also expect upfront pricing, respectable and professional technicians, and complete customer satisfaction. Each of these components will guarantee that you will be happy with the work done and that you feel comfortable with the pricing and professional interactions.
We want to be the plumbing contractor you turn to for your Wrightsboro, North Carolina home. Our reputation is a result of years of dedication to each customer and each job that we are hired to do. Not only do we offer the best services that we can, but we also work hard to make customer service a top priority. We pay our customers $5 per minute that we're late up to $300 because we respect your time and we are committed to being punctual.
---
At Benjamin Franklin Plumbing Inc. – Leland, our plumbing contractors proudly serve Acme, Antioch, Armour, Atkinson, Baltimore, Batarora, Bayshore Bell, Brunswick County, Swamp Bells, Crossroads, Belville, Bishop, Boiling Springs, Buckhead, Burgaw, Byrdville, Carolina Beach, Carvers Castle, Hayne, Caswell Beach, Cedar Hill, Kirkland, Kure Beach, Lake Sutton, Lanvale, Leland, Lennon, Little Kelly, Long Creek, Long View, Maco, Masonboro, Middle River, Mill Creek, Montague, Mooretown, Murphytown, Murraysville, Myrtle Grove, Navassa, Newtons Crossroads, Northwest Oak Island, Penderlea, Phoenix, Piney Wood, Plear, Point Caswell, Prosper, Rabontown, Reb Kee, Rhyne, Ricefield, Riegelwood, Rocky Point, Rowan, Russells Creek, Sandy Creek, Scotts Hill, Sea Breeze, Shaken, Shelter Neck, Silver Lake, Six Forks, Skippers Corner, Sloop Point, Smith Creek, Smith Crossroads, Smith Island, Southport, Spring Hill, St. Helena, Stag Park, Still Bluff, Suburb, Sunset Harbor, Supply, Surf City, Tomahawk, Topsail, Topsail Beach, Topsail Sound, Town Creek, Twin Oak, Vista, Walkers, Wallace, Watha, West Onslow Beach, Westbrook, White Stocking, Wilmington, Wilmington Beach, Windemere, Winnabow, Woodside, Wrightsboro, Wrightsville Beach, and Zara, North Carolina.