For cleaner, healthier, and safer water in your Wrightsboro home, consider water filter installation.
Most homeowners don't realize just how much water they use and consume each day. We are all so conditioned to be able to turn on a faucet and have water come out that it has become a mindless part of our day. It's important that you pause to think about where your water is coming from and how much better filtered water is for you and your family. Unfiltered water has collected any number of microscopic contaminants during its journey from a water treatment plant to your glass. Older pipes are particularly dangerous because they could be leaching lead into your water. It's important for your health to consider water filter installation for your home.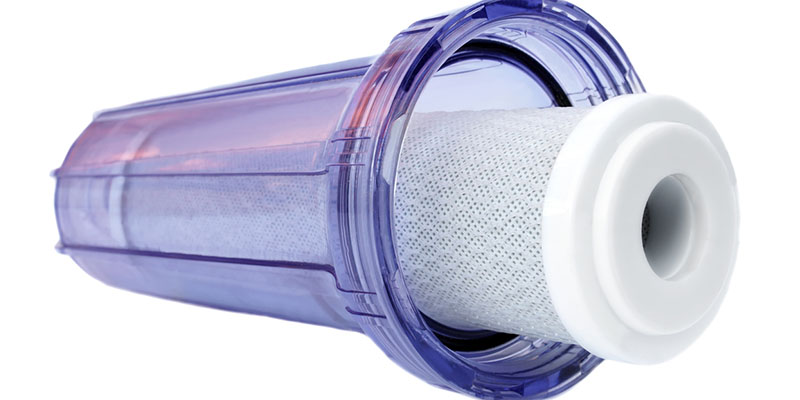 The main benefits of water filter installation include:
Filtered water is safer to consume

Unfiltered water can contain unsafe levels of minerals and metals, including lead
Filters are also capable of removing bacteria and other unhealthy contaminants
Since you and family members are consuming a lot of water each day, even small amounts of contamination will build up in your bodies, which could lead to a variety of health problems

Filtered water generally tastes a lot better because there are fewer metals and minerals
Filtering your water eliminates the need to always purchase bottled water, which has a positive effect on both your wallet and the environment
At Benjamin Franklin Plumbing Inc. – Leland, we provide water filter installation and look forward to working with you to create a healthier home for you and your family. For cleaner, healthier, and safer water in your Wrightsboro, North Carolina home, consider water filter installation.
---
At Benjamin Franklin Plumbing Inc. – Leland, we offer water filter installation services in Acme, Antioch, Armour, Atkinson, Baltimore, Batarora, Bayshore Bell, Brunswick County, Swamp Bells, Crossroads, Belville, Bishop, Boiling Springs, Buckhead, Burgaw, Byrdville, Carolina Beach, Carvers Castle, Hayne, Caswell Beach, Cedar Hill, Kirkland, Kure Beach, Lake Sutton, Lanvale, Leland, Lennon, Little Kelly, Long Creek, Long View, Maco, Masonboro, Middle River, Mill Creek, Montague, Mooretown, Murphytown, Murraysville, Myrtle Grove, Navassa, Newtons Crossroads, Northwest Oak Island, Penderlea, Phoenix, Piney Wood, Plear, Point Caswell, Prosper, Rabontown, Reb Kee, Rhyne, Ricefield, Riegelwood, Rocky Point, Rowan, Russells Creek, Sandy Creek, Scotts Hill, Sea Breeze, Shaken, Shelter Neck, Silver Lake, Six Forks, Skippers Corner, Sloop Point, Smith Creek, Smith Crossroads, Smith Island, Southport, Spring Hill, St. Helena, Stag Park, Still Bluff, Suburb, Sunset Harbor, Supply, Surf City, Tomahawk, Topsail, Topsail Beach, Topsail Sound, Town Creek, Twin Oak, Vista, Walkers, Wallace, Watha, West Onslow Beach, Westbrook, White Stocking, Wilmington, Wilmington Beach, Windemere, Winnabow, Woodside, Wrightsboro, Wrightsville Beach, and Zara, North Carolina.