Take better care of your water heaters in Wrightsboro with our inspection and maintenance services.
Water heaters are household appliances that are often forgotten about until repairs are needed. However, routine maintenance can extend the life and performance of any water heaters in your home or business in Wrightsboro, North Carolina. Regular checks can also guard against water heater failure, which can cause water damage and even mold damage if left undiscovered. Here at Benjamin Franklin Plumbing Inc. – Leland, we can install new water heaters in your home or business when needed. We can also perform emergency repairs and are available 24 hours a day, 7 days a week for your convenience and safety. We highly recommend that you call us for routine maintenance checks and inspection of your water heaters, whether they are tankless or more traditional tank heaters.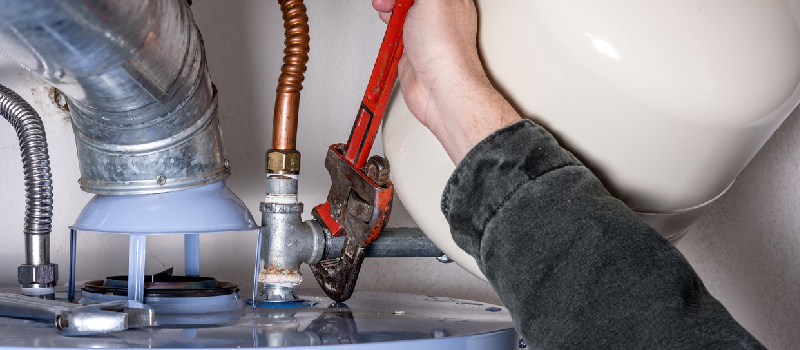 Here are some of the things we will check when we come:
Inspect the water heater and flush the tank (if it has one) to ensure proper function and reduce buildup.
Check and replace the anode rod if needed. This rod prevents rust from forming inside the tank.
Check the drain valve to make sure there are no issues.
Inspect the surrounding plumbing and make any needed repairs.
There are many great reasons to let our team at Benjamin Franklin Plumbing Inc. – Leland take care of your water heaters. We have the knowledge and experience needed to offer superior customer service to both residential and commercial customers. Beyond water heaters, we can provide a wide range of plumbing services, from a simple toilet repair to large-scale jobs. A simple phone call is the first step to improving the function of your water heaters. Give us a call today.
---
At Benjamin Franklin Plumbing Inc. – Leland, we install water heaters in Acme, Antioch, Armour, Atkinson, Baltimore, Batarora, Bayshore Bell, Brunswick County, Swamp Bells, Crossroads, Belville, Bishop, Boiling Springs, Buckhead, Burgaw, Byrdville, Carolina Beach, Carvers Castle, Hayne, Caswell Beach, Cedar Hill, Kirkland, Kure Beach, Lake Sutton, Lanvale, Leland, Lennon, Little Kelly, Long Creek, Long View, Maco, Masonboro, Middle River, Mill Creek, Montague, Mooretown, Murphytown, Murraysville, Myrtle Grove, Navassa, Newtons Crossroads, Northwest Oak Island, Penderlea, Phoenix, Piney Wood, Plear, Point Caswell, Prosper, Rabontown, Reb Kee, Rhyne, Ricefield, Riegelwood, Rocky Point, Rowan, Russells Creek, Sandy Creek, Scotts Hill, Sea Breeze, Shaken, Shelter Neck, Silver Lake, Six Forks, Skippers Corner, Sloop Point, Smith Creek, Smith Crossroads, Smith Island, Southport, Spring Hill, St. Helena, Stag Park, Still Bluff, Suburb, Sunset Harbor, Supply, Surf City, Tomahawk, Topsail, Topsail Beach, Topsail Sound, Town Creek, Twin Oak, Vista, Walkers, Wallace, Watha, West Onslow Beach, Westbrook, White Stocking, Wilmington, Wilmington Beach, Windemere, Winnabow, Woodside, Wrightsboro, Wrightsville Beach, and Zara, North Carolina.
Similar Services We Offer: