Any time you need plumbing services for your home or business in Wilmington, our team is the one for the job!
When it comes to plumbing services, you should not have to call different places for each service you need. It is more important that you have a reliable resource, so when you require any plumbing repair or servicing, you can simply call the name you trust.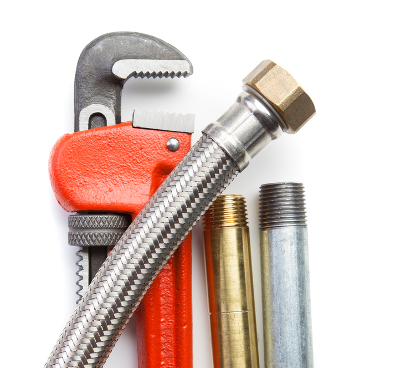 At Benjamin Franklin Plumbing Inc. – Leland, we are your number one choice for plumbing services in Wilmington, North Carolina. You can expect high-quality services, qualified technicians, and a 100% satisfaction guarantee that keeps you coming back to us any time you have a plumbing concern.
Our comprehensive services are, of course, backed by our Benjamin Franklin Plumbing Guarantees. If you are new to our services, our goal is to ensure you feel confident becoming a long-term customer. Some of the most popular plumbing services we provide are:
Plumbing repairs – Whether you've had a major mishap or have a minor plumbing concern, our trained plumbers can provide all sorts of plumbing repairs to meet your needs.
Drain cleaning – Keeping your drains clean and clear is an important part of maintaining the rest of your plumbing system. Ask us about how we can make this an easy maintenance task.
Leaky faucet repair – A leaky faucet can easily cost you money on your utility bill and wastes gallons of water each minute. Let us quickly get your leaky faucet repair under control!
Home plumbing contractor – Whether you are building a new home or planning a remodeling project, having a home plumbing contractor can ensure the success of your project. Let us provide the plumbing services you need for great results.
Our plumbing services aren't limited to basic installation and repair. Additional services we provide our valued clients are:
Pump repair & maintenance
Water filter replacement
Water heater maintenance & repair
And much more!
It is important to us to provide plumbing services 24/7, so that you never have to wonder who to call when you have questions or concerns at your home or business. Our mission at Benjamin Franklin Plumbing Inc. – Leland is always to provide superior service from the moment we answer the phone until well after your plumbing services are complete, no matter what time of day it might be. Once you've worked with our team, you won't want to go anywhere else for your plumbing needs in Wilmington.
When you work with us, you will enjoy straightforward pricing, trustworthy technicians, and respect for your time. In fact, we are the only company around who will pay YOU $5 for every minute we are late to a service call, up to $300. That's the Benjamin Franklin Plumbing difference! Any time you need plumbing services for your home or business in Wilmington, our team at Benjamin Franklin Plumbing Inc. – Leland is the one for the job!
No other company provides the reliable, high-quality service you can expect from our team at Benjamin Franklin Plumbing Inc. – Leland. If you need plumbing services in Wilmington, give us a call today for more information. We look forward to talking with you!
FAQs About Our Plumbing Services
When you need plumbing services, we know you might have some questions for us. To make things easier for you, we have included a few of our frequently asked questions and their answers below. Of course, you are welcome to reach out to us with further questions by giving us a call or filling out our contact form. We're happy to help however we can.
Display None
How much experience do you have?
We began business in 1999 and have been improving our plumbing services and building lasting relationships with homeowners ever since. In addition, all our plumbing professionals are experienced and extremely knowledgeable. You can rest assured that we are well-equipped to serve your plumbing needs and exceed your expectations.
What are some common signs that I need plumbing services?
There are many signs that you should call us for plumbing services. A few of the most common include dripping faucets, slow drains, low water pressure, lack of hot water, strange noises, and foul sewage-like odors.
How long do your plumbing services usually take to complete?
As you might expect, the answer to this question really depends on the specific service you need. Many times, people might need a minor repair that only takes an hour or less to complete, but some services could take longer. We'll be able to give you a more precise answer once we understand your specific plumbing situation.
Do you offer any specials or discounts?
We are proud to offer you $40 off any plumbing repair, including toilet repair, water heater repair, faucet repair, shower repair, pipe repair, and more. This offer is good for one-time use only. Just download our coupon and present it at the time of service.
---
At Benjamin Franklin Plumbing Inc. – Leland, we offer plumbing services in Acme, Antioch, Armour, Atkinson, Baltimore, Batarora, Bayshore Bell, Brunswick County, Swamp Bells, Crossroads, Belville, Bishop, Boiling Springs, Buckhead, Burgaw, Byrdville, Carolina Beach, Carvers Castle, Hayne, Caswell Beach, Cedar Hill, Kirkland, Kure Beach, Lake Sutton, Lanvale, Leland, Lennon, Little Kelly, Long Creek, Long View, Maco, Masonboro, Middle River, Mill Creek, Montague, Mooretown, Murphytown, Murraysville, Myrtle Grove, Navassa, Newtons Crossroads, Northwest Oak Island, Penderlea, Phoenix, Piney Wood, Plear, Point Caswell, Prosper, Rabontown, Reb Kee, Rhyne, Ricefield, Riegelwood, Rocky Point, Rowan, Russells Creek, Sandy Creek, Scotts Hill, Sea Breeze, Shaken, Shelter Neck, Silver Lake, Six Forks, Skippers Corner, Sloop Point, Smith Creek, Smith Crossroads, Smith Island, Southport, Spring Hill, St. Helena, Stag Park, Still Bluff, Suburb, Sunset Harbor, Supply, Surf City, Tomahawk, Topsail, Topsail Beach, Topsail Sound, Town Creek, Twin Oak, Vista, Walkers, Wallace, Watha, West Onslow Beach, Westbrook, White Stocking, Wilmington, Wilmington Beach, Windemere, Winnabow, Woodside, Wrightsboro, Wrightsville Beach, and Zara, North Carolina.
Similar Services We Offer: