Effectively deal with slow drains in your Wilmington home by letting us come and perform professional drain cleaning.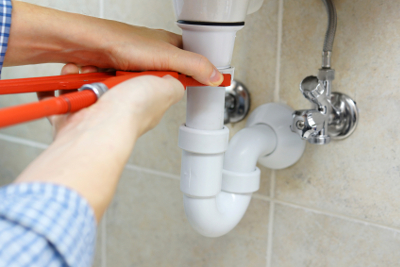 Even if you're careful about what goes down into your home's drains, chances are you'll end up with a clogged sink or bathtub drain at some point. While you can ignore the problem and hope that the drain will clear up on its own, one of the best way to effectively deal with slow drains is with professional drain cleaning. At Benjamin Franklin Plumbing Inc. – Leland, we proudly provide drain cleaning services in Wilmington, North Carolina and are here to go above and beyond your expectations.
Not only can regular drain cleaning keep your drains from running slow, but this service can also:
Improve the lifespan of your drainage system
Prevent serious leaks
Prevent foul odors in your drains
Keep minor clogs from developing into major ones
When we come and clean your drains, we'll take the time to thoroughly eliminate all clogs and debris from your drainage system, so it continues to run efficiently and effectively going forward.
If you aren't sure how often you should have your home's drains cleaned, don't worry! Our team would be more than happy to give you an estimate and answer any questions you might have about this important maintenance service.
Stay away from chemical drain cleaners and keep serious clogs from getting in the way of your home's drainage system. For more information about drain cleaning, its importance, and our services, give us a call at Benjamin Franklin Plumbing Inc. – Leland today.
---
At Benjamin Franklin Plumbing Inc. – Leland, we offer drain cleaning services in Acme, Antioch, Armour, Atkinson, Baltimore, Batarora, Bayshore Bell, Brunswick County, Swamp Bells, Crossroads, Belville, Bishop, Boiling Springs, Buckhead, Burgaw, Byrdville, Carolina Beach, Carvers Castle, Hayne, Caswell Beach, Cedar Hill, Kirkland, Kure Beach, Lake Sutton, Lanvale, Leland, Lennon, Little Kelly, Long Creek, Long View, Maco, Masonboro, Middle River, Mill Creek, Montague, Mooretown, Murphytown, Murraysville, Myrtle Grove, Navassa, Newtons Crossroads, Northwest Oak Island, Penderlea, Phoenix, Piney Wood, Plear, Point Caswell, Prosper, Rabontown, Reb Kee, Rhyne, Ricefield, Riegelwood, Rocky Point, Rowan, Russells Creek, Sandy Creek, Scotts Hill, Sea Breeze, Shaken, Shelter Neck, Silver Lake, Six Forks, Skippers Corner, Sloop Point, Smith Creek, Smith Crossroads, Smith Island, Southport, Spring Hill, St. Helena, Stag Park, Still Bluff, Suburb, Sunset Harbor, Supply, Surf City, Tomahawk, Topsail, Topsail Beach, Topsail Sound, Town Creek, Twin Oak, Vista, Walkers, Wallace, Watha, West Onslow Beach, Westbrook, White Stocking, Wilmington, Wilmington Beach, Windemere, Winnabow, Woodside, Wrightsboro, Wrightsville Beach, and Zara, North Carolina.
Similar Services We Offer: