Do not hesitate to call us for a drain inspection in your Wilmington home.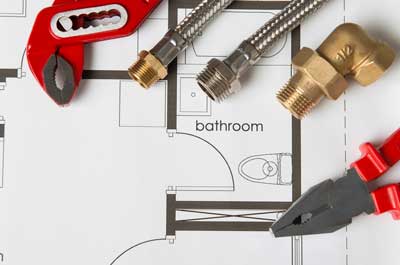 Regularly having a drain inspection in your home will eliminate some of the more serious problems caused by your drains. You use water throughout your whole home. Even if there are some rooms, like bedrooms, that don't use water, the pipes to bring water to different areas of your home are all over. For this reason, if you have professionals frequently performing drain inspections, they will be able to fix small problems before those issues cause damage. At Benjamin Franklin Plumbing Inc. – Leland, we are a team of trained professionals who can keep the water flowing throughout your home smoothly and without backups or clogged drains.
A drain inspection gives us the opportunity to take a good look at your pipes. We can get a detailed overview of the condition of your pipes during an inspection. We can see if they are galvanized or if there are areas of buildup. Following the inspection, we will share our recommendations with you. We may recommend services to you that will prevent issues in the future. Some of our recommendations may include new pipe installation for older homes, or we may recommend a thorough pipe cleaning to remove buildup.
Do not hesitate to call us for a drain inspection in your Wilmington, North Carolina home. You will not regret taking good care of your home and being proactive. We offer high-quality plumbing repair and inspection services throughout the Wilmington area, and we've been doing so for years. With our experience, we are able to provide you with excellent customer service and technical knowledge that will save you time and money.
---
At Benjamin Franklin Plumbing Inc. – Leland, we offer drain inspection services in Acme, Antioch, Armour, Atkinson, Baltimore, Batarora, Bayshore Bell, Brunswick County, Swamp Bells, Crossroads, Belville, Bishop, Boiling Springs, Buckhead, Burgaw, Byrdville, Carolina Beach, Carvers Castle, Hayne, Caswell Beach, Cedar Hill, Kirkland, Kure Beach, Lake Sutton, Lanvale, Leland, Lennon, Little Kelly, Long Creek, Long View, Maco, Masonboro, Middle River, Mill Creek, Montague, Mooretown, Murphytown, Murraysville, Myrtle Grove, Navassa, Newtons Crossroads, Northwest Oak Island, Penderlea, Phoenix, Piney Wood, Plear, Point Caswell, Prosper, Rabontown, Reb Kee, Rhyne, Ricefield, Riegelwood, Rocky Point, Rowan, Russells Creek, Sandy Creek, Scotts Hill, Sea Breeze, Shaken, Shelter Neck, Silver Lake, Six Forks, Skippers Corner, Sloop Point, Smith Creek, Smith Crossroads, Smith Island, Southport, Spring Hill, St. Helena, Stag Park, Still Bluff, Suburb, Sunset Harbor, Supply, Surf City, Tomahawk, Topsail, Topsail Beach, Topsail Sound, Town Creek, Twin Oak, Vista, Walkers, Wallace, Watha, West Onslow Beach, Westbrook, White Stocking, Wilmington, Wilmington Beach, Windemere, Winnabow, Woodside, Wrightsboro, Wrightsville Beach, and Zara, North Carolina.