When you need help with your pumps in Wilmington, give us a call.
If you are looking for new or replacement well pumps in Wilmington, North Carolina, we have professional technicians standing by to help. At Benjamin Franklin Plumbing Inc. – Leland, we have remarkable customer service and are dedicated to providing timely service. We will even pay you if we are running late.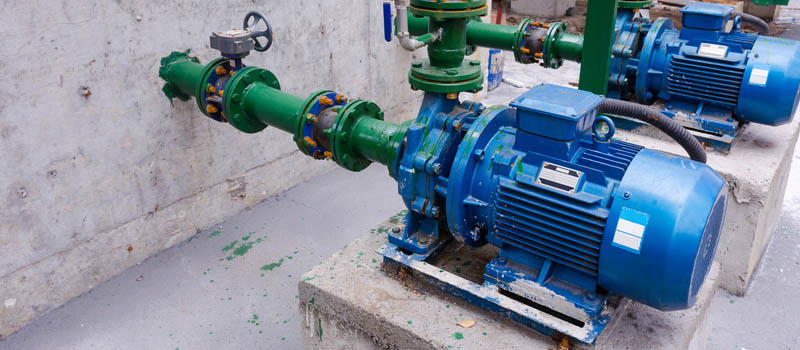 When you are putting in new well pumps or even replacing existing well pumps, it is critical that you enlist the help of a professional. Even the selection process is far from straightforward. The well pump that is right for you will be determined by the size and shape of your well, along with many other factors. The wrong well pump can waste your money and even run your well dry.
There are many things you can do to save money and energy, as well as extending the life of your well pumps.  Here are a few of them:
Have your well pump maintained regularly by a professional who has your trust.
Have the size of your well pump determined by a professional. If you have more horsepower than necessary, you will spend a lot more money running it.
Have your pressure tank inspected regularly. A waterlogged pressure tank can wear out a well pump by making it start and stop more than is needed.
Don't wait to have leaky faucets or hoses fixed. Over time, even small leaks can waste an extraordinary amount of water and cause your pump to work harder.
When you give us a call about your well pump in Wilmington, you know a professional, uniformed technician will arrive on time and take care of your needs in no time, so call us today.
---
At Benjamin Franklin Plumbing Inc. – Leland, we install pumps in Acme, Antioch, Armour, Atkinson, Baltimore, Batarora, Bayshore Bell, Brunswick County, Swamp Bells, Crossroads, Belville, Bishop, Boiling Springs, Buckhead, Burgaw, Byrdville, Carolina Beach, Carvers Castle, Hayne, Caswell Beach, Cedar Hill, Kirkland, Kure Beach, Lake Sutton, Lanvale, Leland, Lennon, Little Kelly, Long Creek, Long View, Maco, Masonboro, Middle River, Mill Creek, Montague, Mooretown, Murphytown, Murraysville, Myrtle Grove, Navassa, Newtons Crossroads, Northwest Oak Island, Penderlea, Phoenix, Piney Wood, Plear, Point Caswell, Prosper, Rabontown, Reb Kee, Rhyne, Ricefield, Riegelwood, Rocky Point, Rowan, Russells Creek, Sandy Creek, Scotts Hill, Sea Breeze, Shaken, Shelter Neck, Silver Lake, Six Forks, Skippers Corner, Sloop Point, Smith Creek, Smith Crossroads, Smith Island, Southport, Spring Hill, St. Helena, Stag Park, Still Bluff, Suburb, Sunset Harbor, Supply, Surf City, Tomahawk, Topsail, Topsail Beach, Topsail Sound, Town Creek, Twin Oak, Vista, Walkers, Wallace, Watha, West Onslow Beach, Westbrook, White Stocking, Wilmington, Wilmington Beach, Windemere, Winnabow, Woodside, Wrightsboro, Wrightsville Beach, and Zara, North Carolina.
Similar Services We Offer: